The construction of DIY is very fashionable and our natural love of making small masterpieces with our hands, especially when it is so simple, easy and without a lot of material that we get very expensive! Today we show you how to decorate a white pot with beautiful asymmetrical moles like Dalmatian puppies! The process is very easy and you have no reason not to try it! See the next steps! What you will need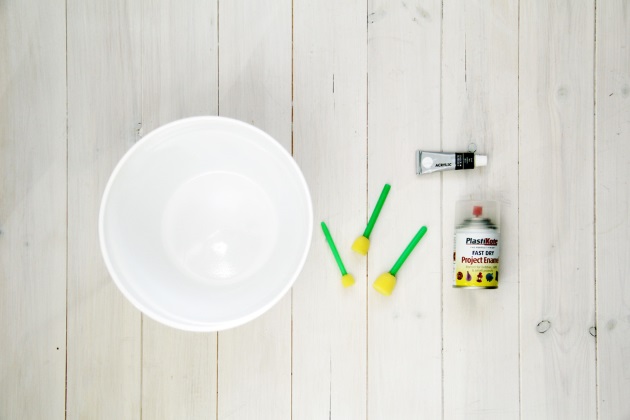 A white vase (ceramic or plastic)
Pellets made from pressed cotton or different size stamper
Small acrylic paint in a dark color
A brush
STEP 1 Thoroughly clean the outside of the pot until it is dry and free of dust.
Step 2 Put some acrylic paint in a bowl and wet the bottom of your stamper. Drain excess color (ie, do not drip paint).
STEP 3 firmly press the stapler into the pot to form the first point.
Step 4 Do the same with the stamper in various sizes to cover the entire surface of the pot dots of different sizes. No matter is not uniform, the outer circle.
Step 5 With a brush that goes to submerge in the painting can form micro points.
Step 6 back with the brush, correct the large dots so that the color is even, dense and have no holes.
STEP 7 Let the paint dry well and if you want to move the vase to a polishing layer to seal the paint is ready! You can do the same with other dots or color with polka dots in different colors depending on the appetite and what suits you!